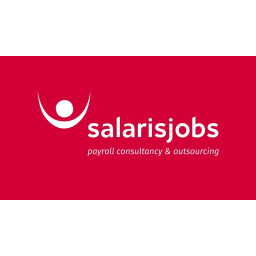 Senior payroll consultant I fulltime I permanent contract
Our client is a quickly growing, young and dynamic company. This informal and dynamic company is situated in the heart of Amsterdam.
They are looking for a fulltime senior payroll specialist, an enthusiastic person with the
knowledge and experience of payroll responsibilities.
What will you be doing?
The main responsibilities contains:
Be responsible for the maintenance and preparation of payrolls. The data entry is done by the HR team, we use ESS and MSS in Workday this is de base of the payroll mutations;
Be responsible for data validation and resolving discrepancies within tight deadlines;
Manage relationships with various stakeholders and global payroll providers with focus on the accuracy and timely receipt of payroll reports;
Coordinate payroll approvals & funding instructions with the Finance team;
Prepare monthly payroll reconciliations, accrual reports;
Ensure compliance with statutory regulations, company policies,
Attend to payroll specific queries from employees;
Reply to tax notices, wage orders, unemployment claims, government correspondences, and verification of employments for international entities;
Stay up to date with local payroll regulations;
Support various internal and external audits;
Provide payroll feedback and data when required to support ongoing HR projects.
What do you need
Experience with foreign payroll is preferred;
Minimum of 4-5 years work experience;
Experience managing internal and external stakeholders such as other HR functions, employees, and local payroll providers;
Experience with Workday/Streamline is preferred;
Excellent communication skills in English;
Good communication skills in Polish, Romanian, Bulgarian is preferred;
Experience with Excell;
Ability to work effectively as an individual and as a team member;
Ability to manage fast pace environment;
Ability to take ownership of payroll processes;
Problem solving mindset and positive attitude;
Excellent organizational skills and ability to multitask;
A high level of accuracy and attention to detail;
versatile, flexible and adapt quickly to the latest guidelines/changes.
What do we offer?
Salarisjobs is responsible for the recruitment and selection for this job position, what means that you will have a contract with our client directly.
They offer a salary that matches the responsibilities, 25 vacation days, flexible working hours, pension plan.
They offer you a 1st class Dutch Railways subscription and staff parties (ski holidays/beachparties) are very important for this company as they value teambuilding.
+
Financiele dienstverlening