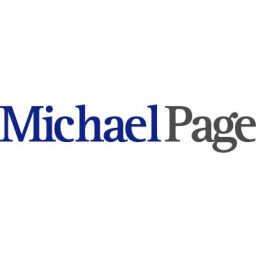 Manager Accounting Operations
Over onze klant
Currently we are partnering with T-Mobile. T-Mobile is a telecommunication provider with a headquarter based in The Hague. As part of Deutsche Telekom, T-Mobile holds an important position in the field of mobile Internet. With over 2,000 enthusiastic colleagues they ensure that their customers can keep in touch.
Taken en verantwoordelijkheden
This manager's position is characterized by the fact that it is responsible for people management. Your team is responsible for the resources and the budget. The job looks beyond existing procedures and own functional area to solve these problems. The decisions to use certain solutions are guided by resource availability and functional objectives.
Adherence to policies and procedure (follows formal procedures in own work related activities. Deliberates required deviations with relevant others Anticipates potential required deviations);
Take responsibility (is accountable for own and others' actions as well as the end result);
Built relationships with people / built team spirit / cooperate with others;
Check and maintain quality (works towards obtaining and maintaining the agreed quality standards. Strives for improvement. Convinces others of the importance of quality);
Continuous learning and developing / sharing expertise;
Handle pressure (performs well under pressure. Handles criticism adequately. Reduces pressure effectively and in a timely manner);
Ensure compliance with complex IFRS and local regulations;
Dealing with multiple deadlines with changing priorities;
Build new department, embedding the new roles/segments in the (Finance) organization;
Initiate and support implementation of Robotics in Accounting Operations;
Transformation to a mature Business Partner for internal and external parties;
Recognition as subject matter expert on accounting processes and procedures;
Transformation to a data driven and fact based Finance department.
Profiel
Masters degree in Economics with a postdoctoral degree in Accountancy (Certified Public Accountant);
Minimum of 10 years experience in Accounting with considerable time in a finance management position;
Excellent understanding of IFRS standards and accounting policies and procedures;
Ability to work with SAP;
Affinity with Treasury, Tax, Internal Control and Compliance;
Experience within a fast pace and large (international) company;
Proven track record of initiating and implementing complex accounting and business projects;
Ability to communicate and report to executives on material topics;
High communicative skills in Dutch and English;
Able to steer teams and manage project teams.
Aanbod
A nice office close to The Hague Hollands Spoor train station;
30 holidays;
Challenging position in a dynamic organization.
Contact: Sheling Goh Referentienummer: 192073