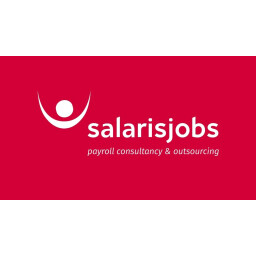 Junior payroll consultant I fulltime I permanent contract
Our client is a quickly growing, young and dynamic company. This informal and dynamic company is situated in the heart of Amsterdam.
They are looking for a dedicated and motivated payroll consultant to strengthen the existing payroll team. In this role, you will be responsible for the day-to-day administrative activities of a wide variety of payroll processes reg. You'll be the first point of contact for and communicate effectively with employees on all payroll matters via email and phone.
What will you be doing?
The main responsibilities contains:
Act like the go-to-person for Payroll questions from employees from the Amsterdam and Brussel
business;
Oversee the Payroll inbox;
Prepare Payroll documents (garnishments 30% ruling);
Ensure compliance within your job;
Taking ownership for and work independently in your field of responsibility;
Work hand in hand with HR administration on other topics;
Work on process improvements together with your colleagues;
Adapt to changes in the company and tackle ad-hoc issues.
What do you need?
Experience in Administration (1-2 years);
Good communication skills in Dutch/English;
Available for full time (32-40 hours);
Helpful, service-minded and friendly way of liaising with employees;
Focused, efficient and precise in your administration;
Proactive way of working and communicating;
Naturally see and fix issues before they occur;
Enjoy working in a fast-paced, changing and developing environment with changing structures and procedures.
What do we offer?
Salarisjobs is responsible for the recruitment and selection for this job position, what means that you will have a contract with our client directly.
They offer a salary that matches the responsibilities, 25 vacation days, flexible working hours, pension plan.
They offer you a 1st class Dutch Railways subscription and staff parties (ski holidays/beachparties) are very important for this company as they value teambuilding.
+
Financiele dienstverlening