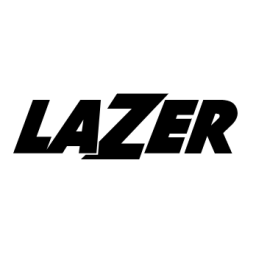 International Account Manager - Lazer
Are you looking to take your career to a global level? Can you build relationships with a customer even if you are not in the same room? Do you want to join a company where everyone is seriously passionate about what they do? Lazer Sport is looking for a new International Account Manager to join their team in Antwerp, are we looking for you?
In this role you will be responsible for building relationships, supplying product information and ensuring sales within the region of America, Australia and Far East Asia. You will work together with Shimano Sales Offices, distribution partners and retailers to ensure every cyclist in your region can have access to Lazer helmets for their ride.
As an International Account Manager, being able to engage with an international audience about our products is important but so is knowing your numbers. A key part of your role is to develop sales plans and forecasts, always work towards your targets that will help our business grow for years to come.
You will be responsible for the regions of America, Australia and Far East Asia, you will be mainly office based but frequent travel will be required.
THE CHALLENGE
Collect and analyse market data to create sales plans and forecasts
Realise sales as the targets set for your area
Build and maintain network of contacts within key retail chains, distribution partners & Shimano Sales offices
Support your customers with updates on orders and product information
Engage with your market, predict the upcoming trends and know your competitors activities
WHAT ARE WE LOOKING FOR?
Bachelor level education in commercial discipline or working experience;
Over 3 years experience working in international account management;
Excellent English language skills, verbally as in writing;
Experience working with distribution partners and own sales office sales channels;
WHO ARE YOU?
You have an international mindset whereby you can adapt to and engage with a wide range of cultures
Analytical skills for forecasting and account planning using programs such as excel
You can translate product information and figures into stories and presentations.
You understand what is important to a cyclist, having the passion yourself is a bonus.
WHO ARE WE?
Lazer Sport is a Belgian company with a long history in the cycling industry that designs and creates cycling helmets. You will enter into an international environment where sport is a way of life and were technology meets design and fashion. As part of the Shimano family you join a large multinational company with strong heritage whilst retaining the individuality of Lazer Sport. Ultimately, together we want to win therefore we have a strong focus on team achievement.
+
Medior (mid-career), Senior (ervaren)