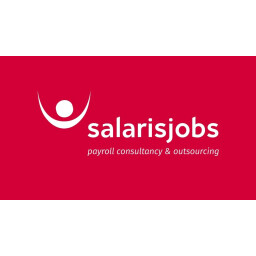 HR & Payroll officer
HR Payroll officer I Fulltime I Permanent contract I Region Noord-Brabant
As HR & Payroll officer you will ensure that our payroll administration in our growing organization remains perfect.
You will work in a team with 4 colleagues and you are based in the North of Brabant, the culture in the team is open and friendly.
You will carry out various payroll activities for our national and international maritime employees.
What will you be doing?
Your responsibilities:
Work on the preparation, production and imputation of wages and salaries (national/international/maritime);
perform timely and accurate month-end close activities such as deliver management reporting from payroll to internal departments (Finance, planning, HR) or to external parties (tax authorities, pension providers);
review payroll output reports to ensure (variable) data is processed correctly;
handle all common administrative activities on behalf of the payroll and personnel administration; including preparation of contracts, collecting timesheets, managing input forms (e.g. cost claims), preparation of foreign tax declaration and the processing of personal data in our personnel information system;
prepare cost calculations and make sure that the range of human security such as pension, disability and health insurance is up-to-date;
be the point of contact for employees with regard to salary, leave and sick leave;
What do you need?
Payroll Practice (PDL);
a VPS diploma is preferred;
knowledge of Dutch legalization (pension, 30% ruling, etc.)
well experienced in Excel;
you are very well organized and have an eye for detail;
experience in payroll administration tasks
experience with PayMaster is an asset;
team player, accurate, customer oriented and proactive.
fluent in written and spoken Dutch and English;
What do we offer?
Salarisjobs is responsible for the recruitment and selection for this job position, that means that you will have a contract with our client directly.
Our client offers a stimulating, innovative workplace with numerous growth opportunities. They offer a good salary, 13th month, full contribution for basic health insurance, 25 vacation days, flexible working hours and after 6 months you have the possibility to work from home 1 day a week. They offer an extensive mobility program for a healthy work-life balance. A permanent training track which allows you to develop yourself personally and professionally. A people-oriented environment with an interactive health program and a focus on employee wellbeing.
+
Financiele dienstverlening