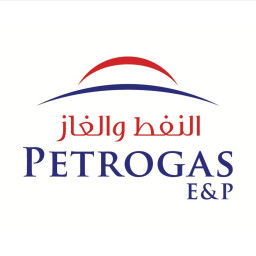 HR Assistant
Petrogas is looking to hire an HR Assistant to provide a range of support services to the HR Team and broader organization. The main challenge of this role is to ensure reliable HR Operations in accordance with our employment policies and good employment practices.
Key job responsibilities
Working as part of the HR team and providing full HR administration support service in accordance with our employment policies and good employment practices.
Monitoring the central HR in-box, dealing with basic employee matters and escalating more complex matters to relevant colleagues.
Dealing independently with routine administration correspondence and enquiries on a range of employment matters, ensuring that all information provided is accurate and up-to-date and that confidentiality is fully respected.
Responsible for the maintenance of our personnel files.
Registering vacation requests and absenteeism due to illness as well as reporting illness to the occupational health service.
Coordinate Cost Control (invoices and accruals) activities for HR.
What is expected of you
Attention to HSE is considered an integral part of your work. You will ensure familiarization with your internal and external stakeholders, and consistently strive to achieve results, even under challenging circumstances. You will understand complex, high quantity, and sometimes inconsistent information to effectively solve problems. In addition, you will have:
Relevant degree in a Human Resources.
1-3 years' relevant experience, preferably in the oil & gas industry.
Proficient in Dutch & English.
Company Culture
Driven by our purpose of finding and developing hydrocarbons safely, in a socially responsible and economically sustainable manner, we are a partner of choice for our expertise, people and performance. Our solutions combine the finest technology with the knowledge and know-how of our highly experienced and talented team of both business, exploration, engineering and offshore professionals. A dynamic environment where you can build key initiatives for innovation and operations. Join our team as we offer a competitive salary, excellent benefits, flexible working hours, and an attractive performance bonus. Work in a diversified organization culture with short lines of communication, where you can make a difference from day one.
About Petrogas E&P in The Netherlands
Petrogas E&P Netherlands B.V., through its predecessors, has been active in the Netherlands since the mid-1960's and has been operating oil and natural gas production since 1982. Currently oil and natural gas is produced from 6 offshore production assets, comprising mature oil fields and the A/B-blocks shallow gas developments. Three depleted fields have been shut in and are being prepared for decommissioning. Petrogas Transportation B.V. also owns and operates the P9/Q1 oil transmission systems and various interfield gas transmission infrastructure.
Interview Process
Shortlisted candidates will be invited for a face to face interview. When required, we will arrange for a virtual interview. A case study and/or reference check may be part of the hiring procedure.
Interested candidates may send their application letter and CV via the application button or contact Chris van Elswijk (Recruiter) via +31703572357.
#HR #P&O #verzuim #personeel #verlof #L&D #administrator #assistent #assistant #service #ADP #SAP #Oracle #ERP #denhaag #rotterdam #delft #job #vacature
+
Industrie, Werving & selectie