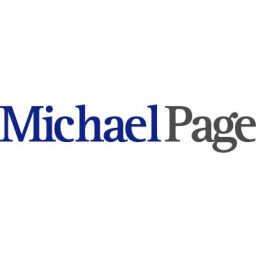 Financial Controller
Over onze klant
MediaMonks is a global creative production company. Partnering with clients across industries and markets to craft amazing work for leading businesses and brands. The ntegrated production capabilities span the entire creative spectrum, covering anything you could possibly want from a production partner, and probably more.
From creative campaigns and content to bespoke development and design, MediaMonks works above the line and below the fold at the intersection of creativity and technology. They operate across teams, time zones and technologies with an incredible in-house team of 950+ Monks. Their work is recognized by advertising and craft awards around the world, producing 128 Cannes Lions and over 225 FWAs to date.
Founded in 2001 and rooted in digital, you can find us anywhere on the Web as well as in San Francisco, Los Angeles, New York, Mexico City, Buenos Aires, São Paulo, London, Amsterdam, Stockholm, Dubai, Singapore and Shanghai.
In 2018, MediaMonks joined forces with S4 Capital to build out the production platform of the future. Under direction of Sir Martin Sorrell, they are increasing the firepower on all fronts, adding more Monks, monasteries and capabilities such as digital media buying and first-party data.
Taken en verantwoordelijkheden
In this full-time position, you are part of the controllers team that handle the progress and delivery of our consolidated monthly reporting to the boards of MediaMonks and S4Capital new mothership that supercharges our single P&L model and motto;
Reporting to the Senior Controller and ultimately to the CFO and group controller at S⁴Capital, you'll work at the intersection of Finance, HR and Operations to bring key information streams together;
You'll do analyses and reporting of the MediaMonks group finances and results;
You'll collaborate closely with the shared service teams in Hilversum and the local administration teams in the Americas and Europe to meet and deliver on deadlines;
You also look after statutory audits.
Profiel
International experience in a fast-growing business (3-5 years);
Preferably, you've worked in the digital media industry before;
You're fluent in English en Dutch;
You're familiar and interested with both Dutch and foreign tax schemes;
Ideally, you're already familiar with International Financial Reporting Standards (IFRS);
Any prior experience with Exact Globe and LucaNet (our consolidation software of choice) is a plus.
Aanbod
Work experience at a global organization;
An informal and pleasant working environment in a beautiful office in Hilversum;
A full time working schedule with flexible hours;
Great lunch and even better parties and winter sports;
Appropriate compensation.
Contact: Alisha DebipersadReferentienummer: 192517